Saturday was a big cooking day for me. I had lots of yummy vegetables that I didn't want to go to waste, and I needed to make some good food for J for the week.
The inspiration for this soup was the fennel I bought. It's been sitting in the fridge for a week -- I didn't know what to do with it. I looked in all my cookbooks for something that sounded good -- or that even included fennel! Not much.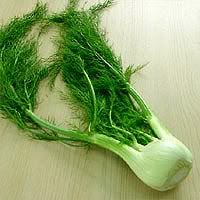 I decided that the fennel looked like celery, and so maybe I could use it like celery. The most interesting recipe I saw for fennel was a Mediterranean-style soup, but it required some vegetables (and beans) that I didn't have. I did have crushed tomatoes...and who doesn't love a good tomato soup on a rainy day?
Ingredients
1 small yellow onion, chopped
1 T extra virgin olive oil
1 cup baby carrots, chopped
1 fennel bulb + stems, chopped
6 cloves garlic, chopped
1 no-chicken bouillon square
4 cups hot water
2 bay leaves
1 tsp no-salt seasoning
1 28-oz crushed tomatoes
fennel fronds, chopped
1 cup cooked garbanzos
1 1/2 cups cooked small white beans
1/2 cup uncooked kasha
What To Do
Make the "fennel mirepoix" - warm the LeCreuset over medium heat, add and warm the olive oil, then add the chopped onion, carrots, and fennel. Saute for 10 minutes. Add the chopped garlic and saute for another three minutes.
Add the bouillon square and hot water, bay leaves, seasoning, and crushed tomatoes.
Add the garbanzos and white beans. Mix well. Add the kasha. Cover and cook for 30-60 minutes.
Add the fennel fronds, and keep soup warm on low until ready to serve.
How it turned out
D and J had this soup for dinner Saturday (while I was out celebrating Sera's birthday!) and both liked it. They had some breadsticks with the soup. I ate a bowl when I came home. The fennel was still a little crunchy (I had hoped for that) and the soup had a slight licorice smell and taste. D called it a "tea-smell" -- I think my nursing tea has fennel in it and he associated the smell with my tea. It was much thicker than I thought it would be - but in a good way.
All the recipes I saw with fennel only called for the bulb. I thought that was such a waste! There are stalks and fronds to work with too!!! I used everything from my fennel in this soup. I also used up my last onion and most of my garlic, so those are getting added to the shopping list too.